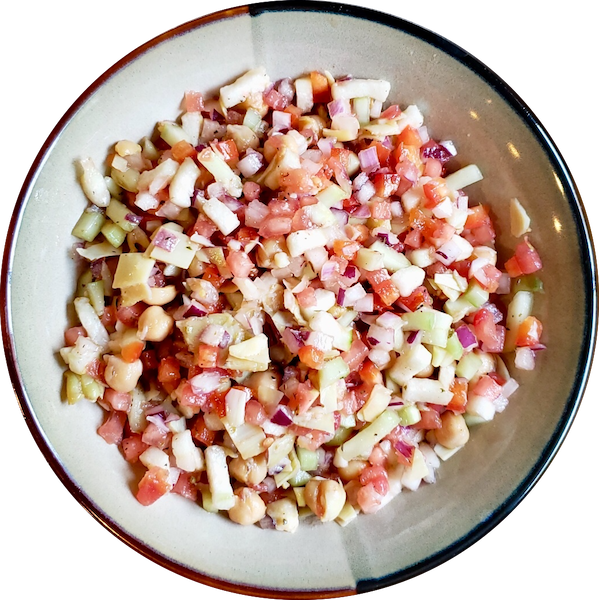 av_timer
PREP TIME
20 min
timer
TOTAL TIME
1 hr 20 min
Ingredients (6 servings)
4 roma tomatoes, chopped
1 red bell pepper, chopped
1 red onion, chopped
2 tbsp red wine vinegar
1 tsp dried oregano
1 tsp salt
1 tsp black pepper
1⁄4 cup olive oil
1 cucumber, peeled, seeded, and chopped
15 oz garbanzo beans (canned), drained and rinsed
15 oz artichoke hearts (canned), drained and chopped
Instructions

For the salad, combine cucumber, roma tomatoes, red bell pepper, garbanzo beans, red onion, and artichoke in a large bowl.
For the dressing, whisk together red wine vinegar, olive oil, oregano, salt, and pepper in a small bowl.
Add dressing to salad and stir to combine. Refrigerate for an hour before serving for best taste.