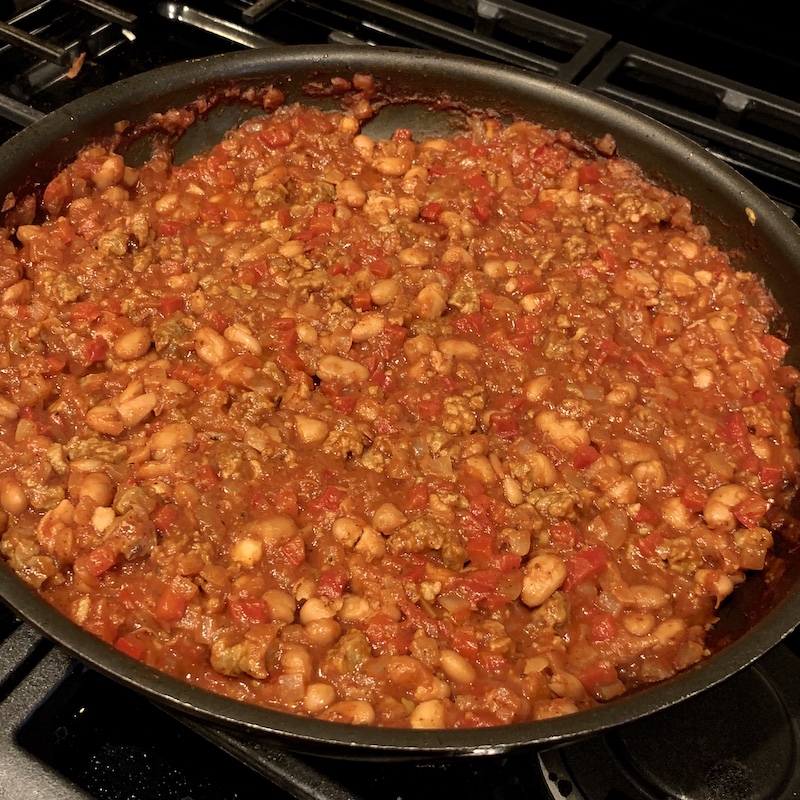 access_time
COOK TIME
15 min
Ingredients (4 servings)
1⁄2 tbsp olive oil
1 yellow onion
16 oz Beyond Meat crumbles
2 tbsp tomato paste
2 tbsp brown sugar
1 tbsp red wine vinegar
1 tbsp Worcestershire sauce
1⁄2 tbsp chili powder
1 tsp sriracha
1 tsp salt, or to taste
1 tsp black pepper, or to taste
15 oz tomato sauce
15 oz pinto beans
4 hamburger buns, split and toasted
1 red bell pepper, chopped
Instructions

Heat olive oil in a 12-inch pan over medium heat.
Add the onion and red bell pepper and cook for about 2 minutes.
Add the Beyond Meat crumbles and cook until the crumbles are browned.
Add the tomato sauce, tomato paste, brown sugar, red wine vinegar, Worcestershire sauce, chili powder, sriracha, salt and pepper.
Turn heat to low and simmer for 10 minutes.
Add pinto beans and cook for another minute.
Serve over toasted burger buns and enjoy!